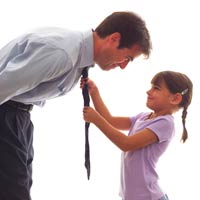 Why use a Professional Recruiting Agency?
There are many reasons some one looking for a job, or a company looking to fill a position would consider using a professional recruiting organization. We believe it is as simple as this:
If you examine your core business you would probably agree you are pretty good at it. This is because a lot or all of your time is spent on perfecting your craft. That is the exact reason a company would choose to use Trilogy Solutions.
Our business is PEOPLE. We spend all of our time either meeting with companies who are looking for new talent or talking to candidates looking for that next exciting new career where they can excel. We do not just look for a person for the position we look for the right FIT. This goes beyond just matching resumes to job descriptions. It requires a passion for taking the necessary time to look at what a candidate is really looking for and aligning it with a company need. Therefore we feel confident that our staff can help when you have position to fill or if you are looking for a new career.
Our Approach to Recruiting and Staffing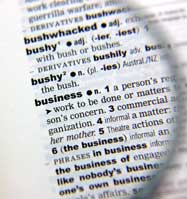 At Trilogy Solutions we believe in taking the time to get to know who we are meeting with! Today's business culture is very busy and when you have a position to fill most companies want a solution right away.
We believe in being able to deliver the best candidate for an organizations needs and work with our clients to do this realistically. Having an open position can be very frustrating and even costly to your customer and bottom line.
We understand this and work diligently to help fill your needs in a timely manner. This is done with the highest level of integrity and honesty in reference to our realistic timeframe in which to fill your job. We will not promise you we can fill a position by just sending you a body the next day. We take care and consideration to achieve the fit we look for to ensure you are not searching again in the next few months.
This approach is proven and works. In fact we believe so strongly in this that we are willing to back it up with our 6 month(180 day) permanent placement guarantee*. Our goal is to take to hassle and pain out of a wrong hire, by placing the right fit in your organization the first time!
Organizational Consultation
People quit relationships not Jobs!
This is a statement we believe to be true in business today. It can be the relationship between an employee and their supervisor or the relationship with the company. This then equates into a loss of trust or value people feel which causes them to look elsewhere for another opportunity. It is because of this fact that we focus heavily on the organization's health within its relationships. Sometimes it takes an outside objective assessment to point out what is right in front of us. We have many different tools to be able to do this and believe this is no different than people getting a regular physical from your family doctor. For your organization to remain competitive and growing you must get a regular checkup in this area to make the necessary adjustments.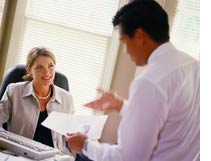 How efficient is your organization?
To be effective and efficient in today's competitive market, you must not become complacent or ignore the warning signs in your organization that signal things might be a little out of alignment. These signs are only visible if you objectively look for them. That is when an outside view can be beneficial.
Trilogy can provide you with a customized needs assessment to evaluate where things might not be in alignment. This is done through an in depth look at your current processes and culture through various key methods that will yield key information and indicators.
Trilogy will then provide you with a written plan to help put things back on track. This plan will include recommendations for new process implementation, talent acquisition or identify technology needs to ensure success.
Implementation schedules and milestones will be included to allow you to choose to implement the plan your self or take advantage of our trained staff to help with this key component. Our staff will provide key leadership to ensure training and objective accountability for true lasting change is achieved. Any plan is only as good as its implantation!
Please call for more information or to meet with a member of our team.
Resource Articles