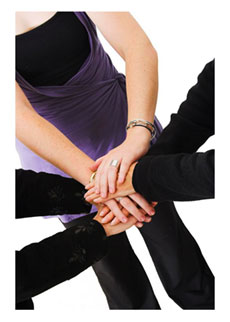 Commitment

Trilogy Solutions was founded on the belief that open and honest communication is the key to a successful business. This is why we want to know if at any time our service is not meeting your need as we promised. We will listen attentively and sincerely so that we may adjust our approach to ensure that we understand what your needs are and work to exceed your expectations.
Confidentiality
Many situations and circumstances within the process of looking for a new career or finding a new person require a very strict adherence to confidentiality. That is why we talk with those we work with to ensure we understand the scope of their situation so that it is not compromised. We maintain a constant open line of communication that enables us to accomplish the desired results. Our staff protects all information entrusted to our company with the highest regard so that this confidentially is never breeched.
Guarantee*
Due to the confidence we have in our process, we offer a 180 day replacement guarantee on direct hire permanent placements. Trilogy Solutions will offer a replacement candidate in the same position of equal value.
*To qualify for this guarantee you must pay the invoiced fee within the first 30 days after the start date of the placed candidate. Replacement candidates will be guaranteed for the remaining balance left on the original 180 day guarantee.