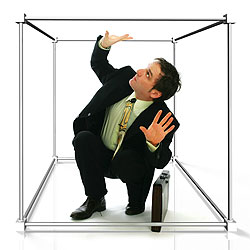 Career Search
Trilogy works with many different employers and industries to help them find talent. Our staff has the ability to help in most any industry and with a wide variety of positions. This includes permanent placement, temp to hire and some temporary staffing needs.
Working with a professional recruiting agency is a partnership that gives you an increased chance of securing that new career. In this partnership we will review your information and listen attentively to you concerning what you are looking for. Then we will give you open and honest feedback in reference to our ability to help you.
If we have a position that is a fit for your skills and experience we will profile it to the company we are working with. There are times when we meet people and we do not have a position currently, we then will place you in our active data base so as positions come open your qualifications are referenced for matches.
Career Coaching
Have you ever asked yourself the question: "What do I want to be when I grow up?"
Whether you are just starting out or have been in the workplace for a while, I think everyone at one time or another has struggled with this question. We have developed a process to help you answer this question. Through this unique approach you are given tools and ways to help focus in on your underlying passion.
To truly evaluate your skills we must establish what you like to do. So many people get caught up in what they have done either in a position title or industry standard, we set that aside and work on the transferable skills you have, that align with companies needs. How do we do this:
Interviewing Tips
View them here!
Links to Job Forums
•
Des Moines Register Help Wanted
•
DesMoinesHelpWanted.com
•
Career Builder
•
Monster
Directions
Click here for location map
Click here for close-up map