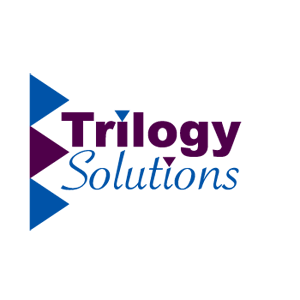 Trilogy Solutions is a comprehensive Consulting and Human Resource Team. We offer a complete menu of services ranging from recruiting and staffing, training and coaching for companies and or individuals, administrative help in all areas of HR. We can provide you a complete package to partner with you or pick only the service that fits your current need.

At Trilogy we know you have many options in today's information overloaded society, so we believe in providing you only what you need. Some companies offer and expect you to buy the whole package. Our approach is a partnership to meet your specific situation with a customized solution.

EMPLOYEES searching for a new career, in of help putting together a winning resume, or maybe just coaching in how to interview for success, we can help.
Check out our "Career Boost Seminar" we have developed to put all of this together with a unique proven approach that is sure to give you a new and fresh look at how to find a rewarding career you desire.

For EMPLOYERS we can help with any recruiting and staffing need no matter what your company size or budget. We have multiple options to partner with you depending on how involved you want us to be in finding your next right fit. We realize one approach does not fit all business needs; so that is why you pick the service level you need for your company.

Trilogy also offers a customizable approach to what many organizations struggle with today; "I have the right people, how do I keep them?" In today's business world it is a very competitive market to find but most of all to retain the talent to give you the competitive edge.

Therefore we have effective SOLUTIONS that help you stop the revolving door of employees and enhance your organizational efficiency. People are your most valuable resource so we give you the tools and solutions to keep them engaged and focused resulting in a win-win for all involved.